Skip to Content
Trust Us for Transmission Service in Bloomington, IL
Your transmission is an absolute necessity for the safe and smooth operation of your vehicle. Even small problems with your transmission can leave you stranded on the side of the road. When you first notice an issue, you need to have your car looked at by a professional, like those at AAMCO of Bloomington. If your vehicle is experiencing rough shifts, a fluid leak, or a transmission warning light, you need to get it to us as soon as possible. We provide comprehensive transmission service in Bloomington, IL. Many issues can be fixed with a small adjustment or repair, which means you'll be back on the road in no time. However, even if more extensive repairs are needed, we'll work quickly to provide service. We can even offer total rebuilds of your transmission as well as replacements. Call us today or stop by for service.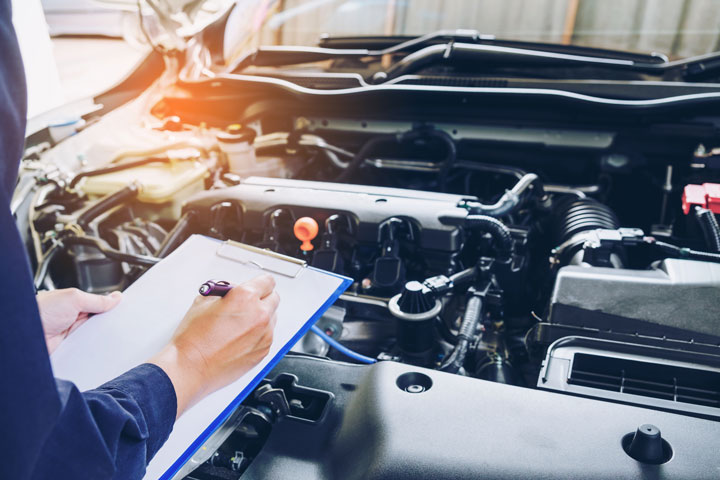 AAMCO Pinpoints Your Transmission Issue
At AAMCO of Bloomington, we always complete thorough testing to diagnose your transmission problem. Our inspection checks multiple points, and our TranScan technology does a complete scan of your entire transmission. This scan begins by checking the level and condition of your transmission fluid, as well as the transfer case, and the differential fluid (where applicable). Our diagnosis process continues with a test drive, where we will learn more about its drive range, shifting timing, 4×4 performance, and more. We'll also make a note of any strange vibrations or noises during the test drive.
Finally, we'll complete an external inspection of the system, checking all of the following:
Pan gasket
Engine mounts
U-joints and CV joints
Condition of wires
Shafts and axles
TV/detent cable/linkage
Fluid retention
Harness, vacuum, and ground connections
Shift linkage or cable
Utilizing State-of-the-Art Diagnostics
During our multi-point inspection, we'll keep a record of anything requiring our attention. Most often, your car will only need a minor adjustment or repair. But even those customers who need a full rebuild or replacement can have peace of mind knowing we use the best parts available on the market. If we can't immediately find the cause of your problem, we'll utilize our state-of-the-art diagnostic technology to uncover the problem. Working with your vehicle's computer system, this technology will pinpoint the problem precisely. Our advanced testing means less time spent diagnosing the problem and a quicker turnaround time for your repair. Schedule an appointment for your transmission inspection today.
Get Your Free Inspection Today